About me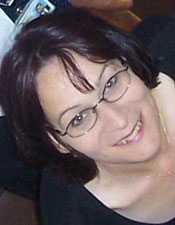 I'm Shiela Dixon, an enthusiastic knitter, spinner and walker.
I've always loved crafts. After a spell with glass engraving I worked for twelve years as a stained glass artist before discovering softer and more forgiving materials.
This website contains a range of knitting items. I also own p2tog.com, where prices and postage policy is the same. Prices are below recommended retail price and all items listed are in stock and ready to go by first class post (unless I've just sold out, and I try to state this by the item). I usually dispatch on the same day for orders placed before lunchtime, and almost always within 1 working day (excl weekends).
Contact me

email: shiela@handknitter.co.uk
I am a member of the Federation of Small Businesses
Other ways to hook up