Accessories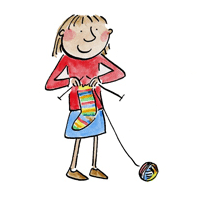 As you may know, I took on p2tog.com a while ago, another shop selling needles, yarn and accessories.
There are some knitting needle sets and crochet hook sets here on HandKnitter, on the same terms as p2tog.com but most knitting-related shopping is now over on p2tog.com, keeping news and information here on handknitter.
Google will eventually catch up, but in the mean time, here's are links to the items you may have been looking for. Alternatively you can use p2tog's special needle search.